Book ordering.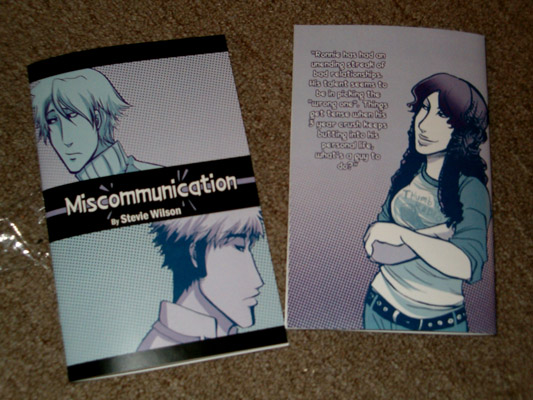 40 paged book, BW insides, color cover
Dimensions - 5.25 X 8
30 pages of original online reading, edited by Pippin
6 paged prequel comic, "Tripwire- Eric just wants to help." Only readable in book.
1 page creator comments/ pin-up of Eric and Ronnie
Comes with Leida "So GAY" pin (1'' inch)
I will gladly Sign or sketch your favorite cast member just make sure to include a note about it in the "order comments"
$6 + shipping and handling
-USA ordering - Paying with Paypal or card
Pick an option for a sketch/sig for the book and click the "add to chart" it will take you to the paypal form.
-Non- USA orders / and or paying with money order
Don't have access to paypal methods? Or you are outside of the USA? That's cool too. Just fill out this E-mail form, and I will bill you accordingly. (International orders can be paid with Paypal too, but I will need to calculate you're shipping separately.) Your book will be shipped upon receiving payment.
International shipping chart (By single comic +.50 every following comic)